Bring your own device.
Or use ours.
Music the way you want it
With a web application that works in every modern browser as well as apps for iPhone, iPad and Android, it's easy to bring a device you already own to Overhead.fm.
But what if you don't have a device to dedicate to Overhead.fm? Or what if you have twenty locations and need a player for each? Overhead.fm offers reasonably priced hardware solutions for both small businesses and large enterprises.
Dedicated hardware
The needs of a small local business are radically different than the needs of a large national retailer, so Overhead.fm doesn't try to prescribe a one-size-fit-all solution. For businesses that will primarily control their players remotely, we offer a headless player that connects to your corporate network using ethernet. For smaller businesses that want the ability to easily control their music on-device, we also offer a dedicated Overhead.fm tablet.
The Overhead.fm Player
$74.95 with free shipping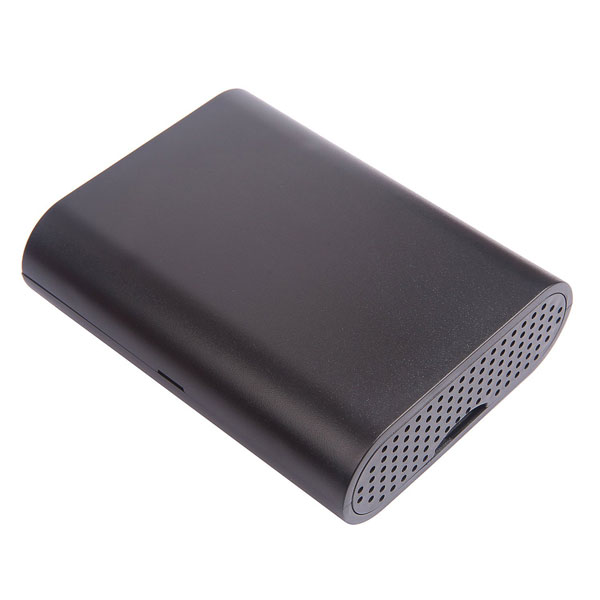 Easy set-up
Setting up the Overhead.fm player couldn't be simpler. We pre-configure the player for you, so all you have to do is connect the player to your network using an ethernet cable, connect the player to you amp, and plug the player in to power.
As soon as the player turns on and connects to the internet, it begins automatically streaming your music. You can control the player remotely using Overhead.fm's scheduling interface from any computer.
Remote control
The Overhead.fm player can be controlled from the other side of the room or the other side of the globe using the online scheduling interface.
Dependable performance
The Overhead.fm Player connects to your network using a wired ethernet connection for maximum dependability. You can set up the player once and never touch again.
Always up to date
The Overhead.fm Player automatically updates itself so you always have the latest version of the player. Any new features we release will automatically become available on your device.
Specifications
Internet Connectivity
Ethernet
Optional WiFi adapter
Audio Connectivity
3.5mm stereo
HDMI
Power
MicroUSB power supply (included)
Connectivity
4 x USB (for optional keyboard/mouse)
1 x HDMI (for optional display)
Price
$74.95
Free standard shipping
Bring your own device
Use your computer

Use your phone, tablet or iPod